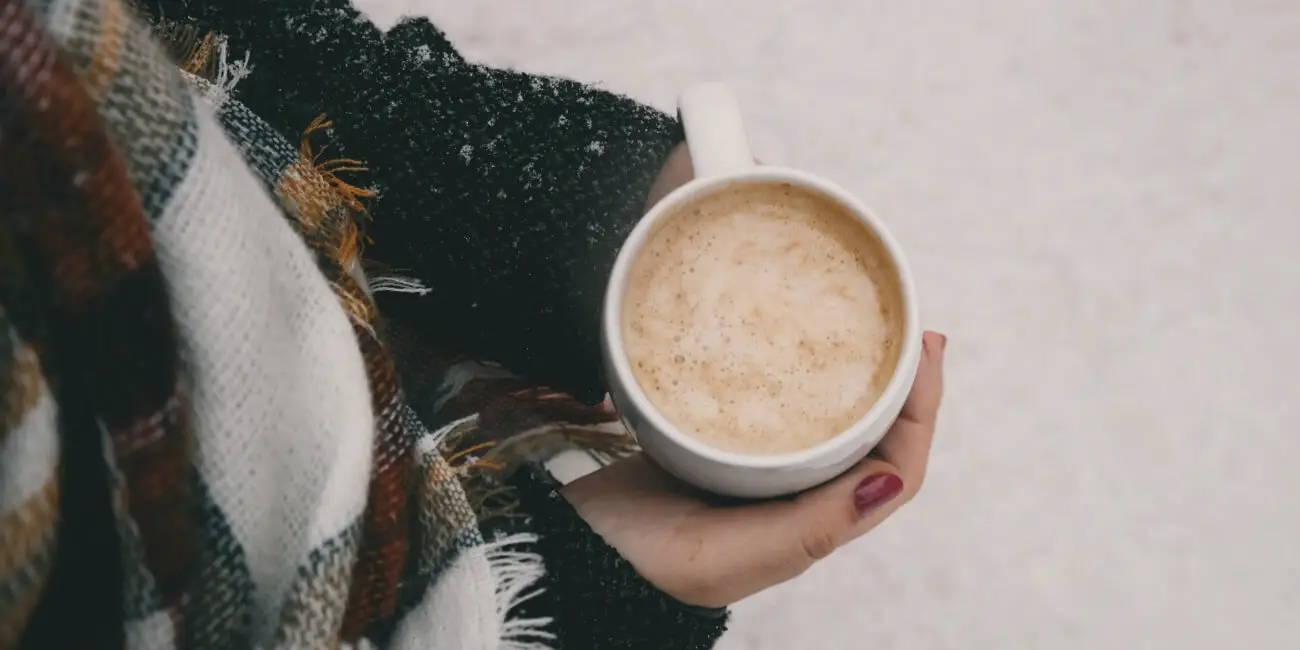 5 Drinks to Warm Your Winter
The four seasons invoke various trends and traditions around the world, in households and communities alike..
Winter is no exception. The icy cold, cheek stinging weather following Autumn reminds millions of people just how pleasant the feeling of warmth can be. A brightly lit fireplace, aromatic kitchens (Thanksgiving!) and hot beverages are just a few things that bring warmth to this frigid time of year. Not to mention the warm feeling of giving gifts to your friends and family! To get you in the spirit of warmth, check out these 5 delectable drinks to warm your winter day.

Sportea
Sportea is a Colorado-based company that offers products promoting health and wellness. Their teas are a delicious, high-performance nutritional drink for adults and children alike (nutrition science!). Formulated for active people desiring a nutritious alternative to coffee, pop soda, alcohol, and sugary "athletic" drinks, Sportea offers much more than just a flavorful beverage.
Sportea can be drank hot or cold, which is great for varying degrees (no pun intended) of tea drinkers. I've personally enjoyed their cold tea, which has a pleasant spice to it, almost like a hot apple cider. The box it comes in is also very colorful & festive, which parallels the companies outgoing/outdoorsy aesthetic. You can learn more about Sportea on their website and order a box here. Might be a great drink to rev up your monday morning!

Choice Russian Caravan Black Tea
Russians obviously know how to do winter right, so a proper black tea (very traditional) would be right up their alley. The fact that the company (Choice Organic Tea) is based in Seattle, WA already tells me it's good quality. All that cold, rainy weather ought to inspire anyone creative to make an exquisite black tea. It's also organic, which makes us all feel better about drinking it.
One thing I really enjoy about this specific tea is its smokey flavor. It reminds me of how smoked salmon tastes, obviously without the fishy flavor. You can learn more about Choice Russian Caravan Black Tea on their website, and here's a link to order some on Amazon. Don your ugly holiday sweater, pour a cup of Choice Black Tea and you're on your way to becoming the festive Babushka you've always wanted to be.

La Chine Grog
What warm holiday world beverage list would be complete without a mention of alcohol? La Chine Grog gets its name from two things. "Grog", which is a hot rum based alcoholic beverage mixed with sugar/spice, and "La Chine", which I'm not sure what that means, but it sounds like cultural appropriation. To make La Chine Grog, just combine:
4 oz El Dorado 8 year old rum (Guyana)
6 oz Puerh Tea (or another brewed Black Tea)
1.5 oz ginger syrup (simple syrup prepared with fresh crushed ginger)
0.5 oz maple syrup
2 dashes aromatic Bitters
The beverage is pleasantly bitter, like a hot cider with a lil' kick at the end. Rum can be whichever kind you like (or can afford). La Chine Grog might be the right choice for a punch bowl at this years holiday costume party!

Chai Eggnog
Eggnog is a traditional holiday beverage to combat the cold weather. What makes this version different from regular eggnog however, is the addition of Chai to give it that familiar leafy taste. I'm a sucker for all things Chai, especially when I'm working remotely on my couch.
If you've never made eggnog before, here's a guide for how to make it at home. It also mentions when/how to add vanilla chai to the mix. If you really want to get crazy, you can add some bourbon to the Chai Eggnog for those extra toasty feels.

Spiced Hot Chocolate
It would be a sin to not mention homemade hot chocolate on this list of hot winter beverages. Whether you hand churn your own hot cocoa recipe or just flip a tablespoon of Nesquik into your cup, homemade hot cocoa is an all ages drink guaranteed to warm your body and raise festivity levels. I personally like to add a bit of cinnamon to my hot chocolate to give it that extra zing, it's basically a chocolate dessert.
Many coffee shops and cafes sell hot chocolate, so you can get your warm beverage fixing while scrambling to black friday shop. Hot chocolate always hits me in way that's similar to chill music, it's soothing and comforting. Can't knock the classics, man.
What's your favorite hot winter drink? Give me some new ideas on Twitter!