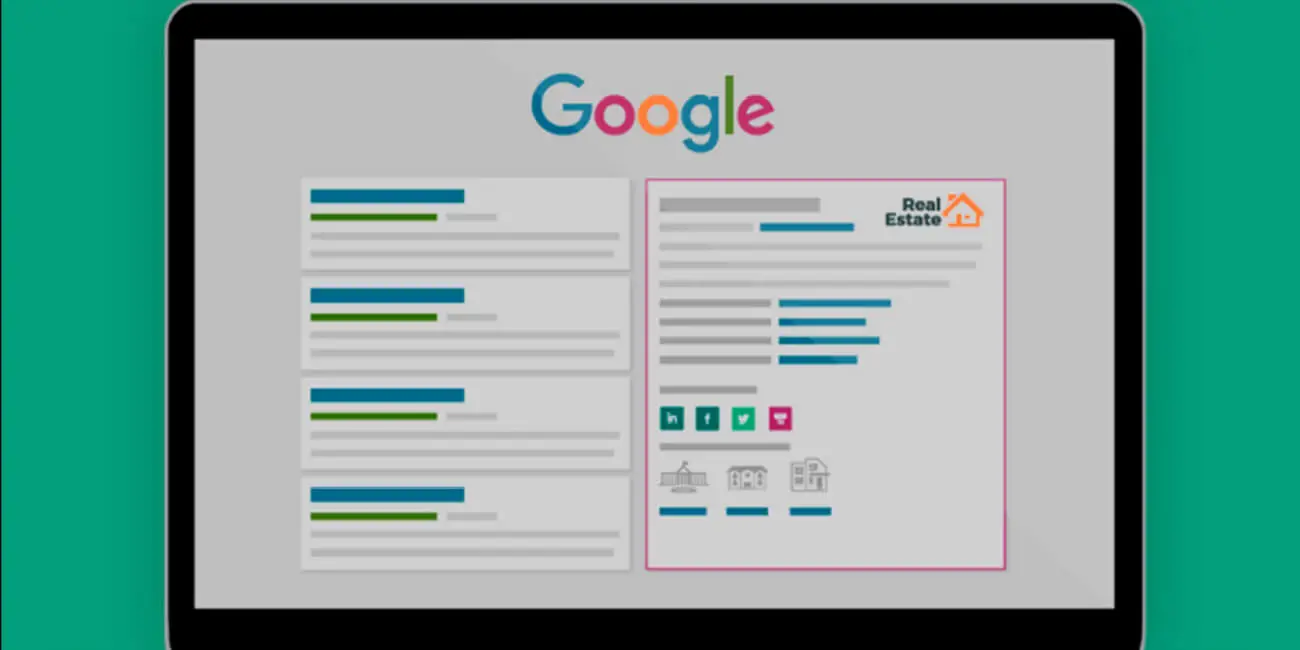 How To Create A Google Knowledge Panel
Have you ever Googled a music artist or business/brand and located the panel on the right side that offers various links about the brand, a biography, images and more?
That's called a Google Knowledge Panel and it's an absolute necessity if you represent a professional brand or company entity online. In my case, I created a Google Knowledge Panel for my music brand- Lowsh.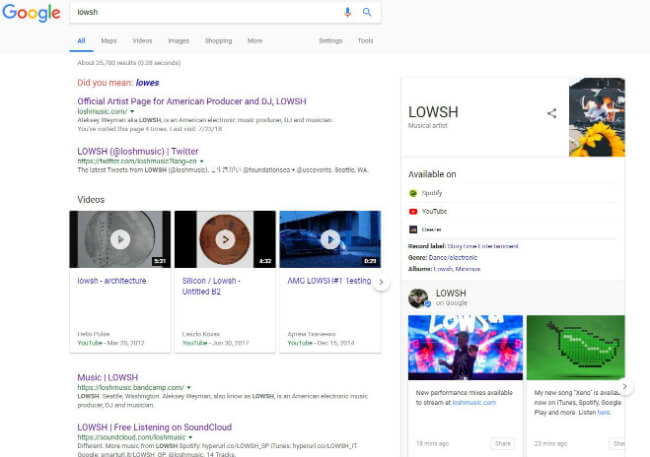 Google Knowledge Panels not only provide a professional looking "business card" for your brand, they also help to improve SEO (Search Engine Optimization), since Google collects information from various online sources and adds it to their Knowledge Graph about your brand. There are other benefits to having a Google Knowledge Panel, such as increased organic discovery on Google and brand reputation, to name a few. Think of a knowledge panel as a Wikipedia page for your brand, but it appears on Google search result pages! So how exactly do you get a knowledge panel? Is it possible to create one?
1. Create a Google Brand Account.
The first step to getting a Google knowledge panel is to have a Google brand account specifically for your brand. A brand account is different than a standard account, in that a brand account can be linked (administrated/managed) by multiple users (user accounts). This is often done to share administrative rights between multiple individuals. Here is a link to where you can view brand accounts under your currently signed-in Google account. If you've never set up a brand account, here are the steps for how you can do so.
Note that as of April 2019, Google+ accounts are being deprecated. Google Brand accounts will remain however, and can also be tied to YouTube channels. You might consider setting up a referral funnel for your local business to increase leads.
2. Update Your Google Brand Account With Detailed Information.
Once you have a Google brand account, you need to update it with as MUCH relevant information as possible. This includes all social profiles, website URLs, biographies, and more. When submitting an application for a verified Google Knowledge Panel, Google looks at the quantity, quality, and legitimacy of the information provided on your Google Brand account. This is (partially) the information that eventually gets added to Google's knowledge graph.
At this point, Google will be looking to confirm key indicators such as:
Do you have a website?
Does your business have social media accounts?
If you're a musician/band, do you have links to your music on Spotify or iTunes?
Does your brand name appear in notable press releases or articles?
This process of adding links distinguishes brands who are and who aren't, ready to have a Google Knowledge Panel. Be sure that all information in your brand account is set to public, so Google can publicly access it. Take a look at the information I've provided for Lowsh below: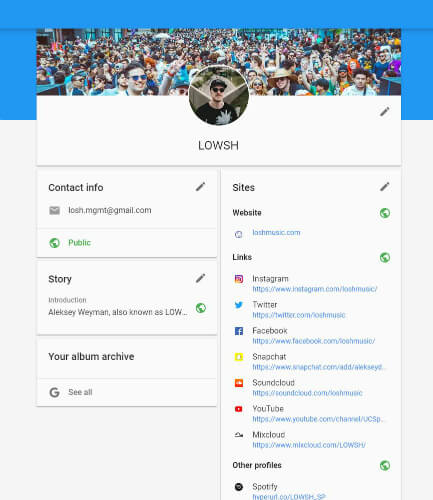 3. Optimize Your Google SEO
When you perform a Google search for your brands name, you should already be appearing in the top three or four results in search engines. This is actually fairly easy to achieve if your brand has social media profiles on Facebook, Instagram, Twitter, YouTube and (if you're making music), Soundcloud. Although identifying the exact ranking of your webpages and profiles in Google search results is impossible, there are ways to evaluate your general ranking on SERPs. That's a whole different topic in itself, but if there's one thing to remember, it's that search queries for topics relevant to your brand, should get people to your websites.
Another important item to remember is that the information on each of your social media/online platforms needs to be closely identical to each other. This helps Google connect the dots that all of your accounts are related to the same entity- your brand! If you have a website, you should make sure your structured data is aligned with content on your social media, blogs, etc. One great way to maintain consistency across various platforms is to use a consistent biography. Here's the one I use for Lowsh:
Aleksey Weyman, also known as Lowsh (@lowshmusic), is an American electronic music producer, DJ and musician.
Short yet descriptive, it describes my music brand perfectly.
Note: If you're trying to get your music brand more exposure, then I highly suggest adding your music to Google Play, since it's part of the Google family and will increase your chances of getting an official Google Knowledge Panel. Here's an article about how to get your music on streaming platforms, as well a discount code for signing up with Distrokid (a music distributor).
4. Submit your Website to Google Search Console
Google now needs to connect the dots between your brand account and your brands' websites, to confirm that you are who you say you are. If you don't yet have a website yet, here's a guide for how to build a simple static site on AWS (Amazon Web Services) S3. It does require some technical ability which, if that's not your cup of tea, feel free to reach out to me directly, for assistance.
As a final step, you'll need to let Google know that your website is managed by the account that is trying to create a panel. Here is a link to where you can submit your website to Google Search Console (select "add property"). Only do this after making sure that everything on your Google brand account is clean and consistent. After submitting your site, Google should have enough content to understand your brand and begin formulating your Google Knowledge Panel. While this process is not immediately guaranteed, you should begin to see a small panel populating after a few days time. If you don't see anything after a week, consider adding more content to your Google brand account. Frequent updates and double checking the relevancy of your links/content/etc is the best way to feed Google the latest info about your brand. Until you actually get a Google Knowledge Panel, that is.
5. Get Verified on Google
After a few days time, you will begin to see content about your brand appearing on the side of Google search results. Around this time, if you look at the bottom of that panel, you'll see the below option. Note that you have to be signed in to you Google account that manages the brand (the one that created the Google brand account) in order to proceed with claiming ownership of your panel. Verifying your brand on Google is how you get a branded knowledge panel.

When you click the link above, you'll be directed to the Google brand verification form. You're almost there! This form will request screenshots of you logged into several of you brand accounts (make sure to show edit privileges in the screenshots) as well as a personal photo (dare I say a selfie) with your ID card, and your phone number. All this information is required to prove that you are the official owner of your business/brand.
Note that verification on Google is similar to Google My Business, where businesses will get local panels that appear in the search results page. These panel types are more specific to businesses who have physical locations.
The important thing to remember about this form, is that you need to provide as much detailed information as possible, do NOT complete this form half-heartedly. If you don't have the proper amount of credentials, go back and get those set up. After you submit the application, Google will usually send you an email within several days on the status of your application. Sometimes, they may request more information to verify your ownership.
Voila! After Google accepts your application, your brand will be fully verified and look professional as heck. You'll be able to upload a featured image (like a profile pic), customize live links on the fly, and more! If you found this guide helpful, check out some of our other helpful guides on the Millennial Moderator home page and sign up for our newsletter to get the latest Mods before anyone else, sent directly to your email!
Please also consider sharing this Mod using the social media icons below. Any questions or comments? Let us know on Twitter!