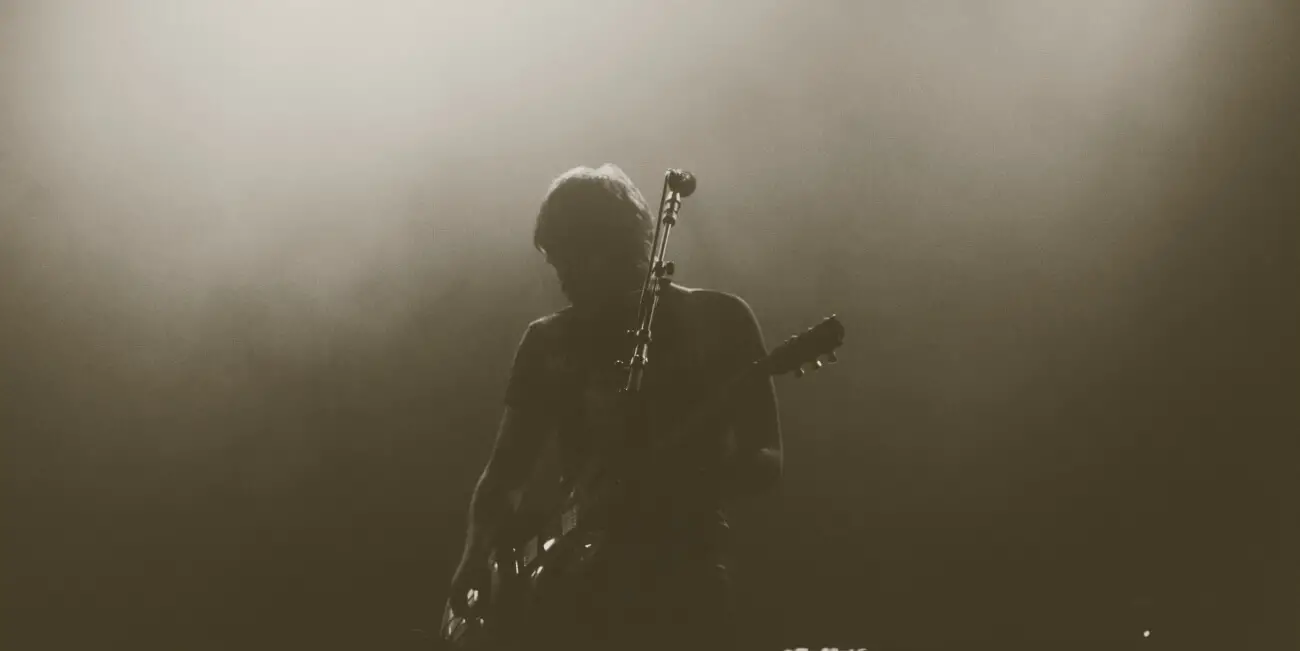 5 Tips for Getting Your Band Found Online
If you create music as a band or solo artist, you're probably familiar with the struggle of being found online..
While the internet has greatly improved the potential to reach new fans around the world, it has also created an extremely saturated market for musicians to compete in. Nowadays all you need is a guitar, a Soundcloud account and a laptop to broadcast to the world. So how can you make your music brand stand out from everyone else?
I've been creating/performing music under the alias LOWSH for several years, and along the journey I've found a few tips that have greatly improved my online presence.

1. Consistent Bios
The way Google gathers and collects information online is by reading through the content of websites and connecting topics that appear in multiple places. This is how Google knowledge panels are created. So as a music brand, there is great opportunity in optimizing the content that appears similar on your various social media accounts.
If you have a Facebook page, Instagram, Twitter, Soundcloud, Youtube, etc, the most common content between them is the bio. A bio not only defines your music brand to users, it also defines your brand to Google. If you use random emojis or text that differs between your account bios, Google won't be able to identify the commonalities and will not group your music brand accounts together in the Google Knowledge Graph.
A bio should be concise yet descriptive. The bio I made for LOWSH for example, is:
Aleksey Weyman aka LOWSH (@loshmusic) is an American electronic music producer, DJ and musician.
2. Consistent, High Quality Photos & Other Media
The media that you use on your various music brand accounts plays a critical role in connecting the dots about your brand. When someone goes to your Twitter, Instagram, Facebook, etc, they should immediately be confident that they're looking at the same person/band. This is also a critical component of having an effective social media marketing funnel.
Like users, Google also identifies recurring images (they're very smart, you know) and uses that info to further bridge the gap between your various music brand accounts. Images should be high quality and clearly displaying a notable icon that represents your music brand. It could be a portrait of your band, a photo of your latest album cover, etc. Just as long as it is consistent and uniquely you.

3. Universal Username
People often ask me what they should set as their username. Should it be "mybandofficial" or just "myband" and while there is no absolute answer, the most important thing is to make it the same on ALL of your accounts. This might mean testing a few out to make sure they're available.
People have short attention spans and often bad memory. When someone finds your Facebook page and observes the username as "mybandofficial", they will go to Twitter and do one of two things. They will either:
1. Search for your actual band name.
2. Search for "mybandofficial."
If your Twitter username is "officialmyband", there is a good chance that the viewer will be unable to find it and give up searching. That's a missed opportunity to earn a new fan and potentially get more Spotify streams!
For my music brand accounts, I chose to go with @loshmusic because it contains my artist name (not the W though, I know) followed by music, the thing I do. To me, "music" seems to justify my art enough to let people know what I do, without sounding "official" arrogant.
4. Frequent Band Name Appearances
The more your band name appears on the internet, the more Google pays attention to it. If you have a website, be sure to use your full band name as often as possible, without compromising the quality of your text. Also stay away from acronyms unless it serves a specific branding purpose.
Everytime someone mentions your band, or types a comment with your full band name, Google and the current social media network you're on will connect it to all other instances where those words have been used. On Twitter for example, if you search your band name, you will see all results of where the words in your band name were used. Hopefully, comments from fans/your own tweets come up in those top results!

5. Have a Ton of Content
Just like the frequency of band name mentions, the more social media sites you have belonging to your music brand, the more connected Google will understand your content to be. There is no reason why you shouldn't have every single type of social media for your brand.
Even if you don't actively use the social media account, holding the namespace will reserve the right should you ever choose to use it, plus it reaffirms to Google that you can be found all over the web. Make sure the page has a good bio (and is consistent), great quality media, same username and multiple name mentions across the page.
Here's a list of the sites I suggest you use for your music:
Your own website
Facebook
Twitter
Instagram
YouTube
Soundcloud
Tumblr
Snapchat
Mixcloud
Spotify
Google Play Store
Amazon Music
EXTRA!
After you have all of your online content in tip-top SEO shape, you need to look into setting up a Google knowledge panel for your brand. It's a fairly simple process to get one, and it makes your music brand look legit as heck.
If you found this guide helpful, please consider sharing using the social media icons below. For more music branding related tips and tricks, subscribe to my private music newsletter, where I give out free DJ edit packs, music production tips, branding guides and more! Are there other social media networks that I forgot to mention? Drop me a comment on Twitter!