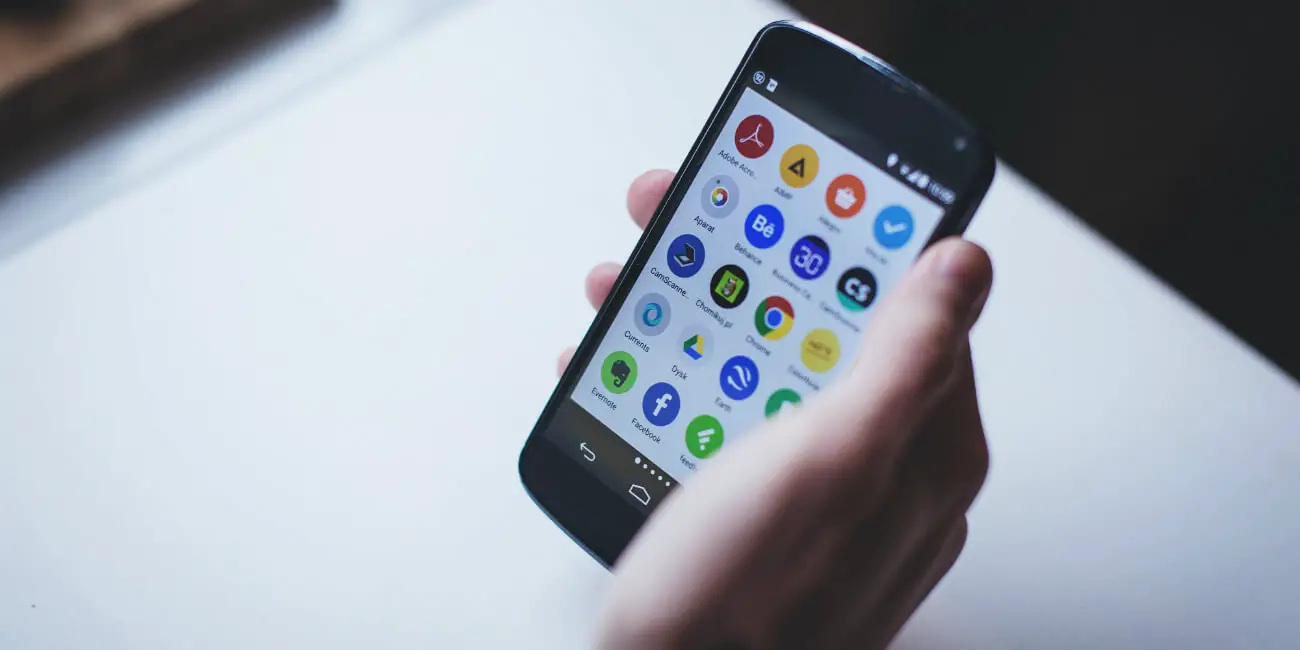 5 Ingenious Apps Making Our World Better
Technology has inarguably revolutionized the world we live in, and there's no sign of it slowing down..
I remember using my first app on iPhone back in 2009 or so. It was a photo editing app that offered a few simple editing features like brightness adjustment and adding doodles, but it absolutely rocked my world at the time. Fast forward to 2019, apps not only make our lives easier, they are helping us find new ways to live entirely- paving new roads of possibility and even mending those roads that once seemed broken..

1. Be My Eyes
Be My Eyes is a revolutionary app by Hans Jørgen Wiberg, which allows blind and visually impaired users to connect with sighted volunteers and companies from around the world via video call, to resolve sight related issues. One of the many success stories of this app is of a woman who's legally blind, yet was able to video chat with a volunteer who helped her upgrade the RAM on her iMac. They simply set up a video conference call on iPhone and the volunteer instructed her through the entire process. Be My Eyes is an extremely simple idea with a profound impact. You can download the app on Google Play and Apple Store, as well as watch the official TedTalk with Hans here.
2. Privacy.com
In a world fraught with data security issues, privacy.com has created a way to minimize online payment fraud using an encrypted, virtual card system. Instead of having to submit your credit card information to various online services (which increases risk of fraudulent activity), you simply upload your card info once to privacy.com, then they create a virtual credit card that you can use throughout the web. Each transaction follows a strict encryption protocol and leaves close to no trace of your personal card information. Then, if a websites database is hacked, the attackers won't have your personal card info but rather the one-time, encryption code of the virtual privacy.com card. You can read a more in-depth summary of this app here.

3. Fair
As a quote on quote "young person", I'm not the biggest fan of purchasing a vehicle. There's the issue of extreme depreciation right when you drive off the lot, extended maintenance throughout its life, upfront/monthly costs, plus what if I want a totally different car four years from now? The odds are not in my favor. Leasing a car is also an option, but you know how us millennials are with commitment (don't read into it, babe). If you're considering buying or leasing a car, take a look at this article first.
Fair is an app by Scott Painter that allows users to browse an available list of vehicles, get the one they want, pay a small down payment + monthly fee to use the car, then return the vehicle whenever they want and get another one! Seems to me like the perfect blend of buying and leasing. Your credit score determines the offers you qualify for, so keep in mind there is a credit check involved here. Once you qualify, you can browse through a variety of vehicle types including Truck, Car, Sports, Exotic, Luxury and more. You can find an abundance of information about the app on their website. They are also hiring for various positions! Now may be the best time to get that remote job you've always wanted.
4. Mileage
While we're on the subject of vehicles, Microsoft's MileIQ app is another great tool to make our lives easier. The app functions as a GPS that tracks all driving mileage and allows you to categorize the type of trip it was, for a very particular purpose- to help you get the most accurate tax return! As a business owner myself, I use this app to accurately document business miles throughout the year. If you want more info about this app and your taxes, check out this article here. You can also find more info about the app on the MileIQ website.

5. Ecosia.org search browser
This last one isn't actually an app, it's a web browser, but it absolutely deserves to be on this list. Ecosia.org is similar to Google Chrome and Firefox, except it's unique proposition is that it puts 80% of its revenue towards planting trees around the world. On the Ecosia browser home page, there is an active counter that tracks the amount of trees that have been funded thus far (so they say). The browser generates its revenue through ads, though it does make a statement on its FAQ page that even if you use an ad blocker or never click on ads, you still contribute to the movement by increasing the number of Ecosia users. The more monthly active users Ecosia has, the more relevant it becomes to advertisers. Not a bad business model, if it truly does what it claims.
As technology continues to evolve, so does our way of living. What may seem like science fiction today will almost undoubtedly lead to scientific reality in the next 20, 50, 100 years. If you found some of these apps useful to your life or business, please consider subscribing to my private newsletter where I share emerging technology tips, business secrets and more on a weekly basis. Also please consider sharing this article using the social media icons below, and let's connect on Twitter!