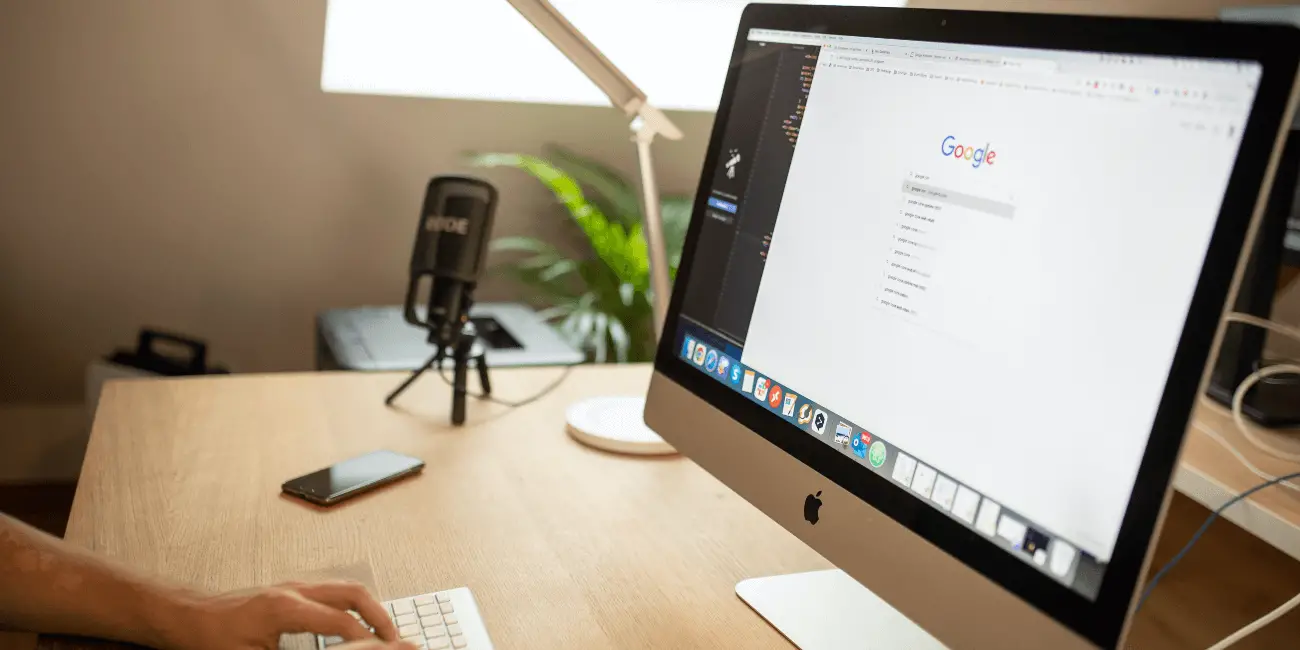 Publishers Guide to Google's Helpful Content Update
Google has always worked hard to provide the most valuable experience for users on the internet..
As part of this ongoing goal, they are frequently innovating and updating the policies they have in place for how publishers (such as myself) must curate our content in a way that reduces spam and maximizes reader benefit. As of late 2022, Google has been implementing a variety of search ranking updates that will drastically change the way publishers must create their content. In this article I'm going to share my personal experience with updating the Millennial Moderator blog to adapt to these changes and how you might implement similar changes to your websites.
If you're a publisher or business owner that is also adapting to the new Google updates, you may enjoy subscribing to the Millennial Moderator newsletter, where I send all of the latest articles before they get posted on other websites. It can benefit to stay ahead of these types of changes.
What is Google's Helpful Content Update?
To start off, let's identify some of the key characteristics of how the new Google Helpful Content update is causing changes to search engine result pages. For your reference, these updates can be tracked and monitored on the Google developer site. There are a few key points about the new update that are important to pay attention to and in this article I will seek to explain as many as I can. If you have more questions, you can reach out to me directly on Twitter.
Google has added an additional "E" to their EEAT tenants that were previously introduced.
Publishers must now demonstrate that they possess clear authority of their topic at both the article and site level.
Personalized stories and lessons are now deemed more valuable to Googles ranking algorithm.
Recycled content is strongly frowned upon (don't do it at all).
BONUS tip for better ranking (read on to find out).
1. Google's New EEAT Update
A while ago, Google had introduced some key tenets that publishers needed to follow in order to demonstrate to Google that their article / website should appear higher in results rankings than others. The more authority a page has and the better it answers the readers question, the better it ranks in search results. At the time, these tenets were Expertise, Authority and Trustworthiness. Today, Google has introduced a new E - Experience. Meaning that now Google will prioritize articles that have proven experience about the subject matter at hand. For a publisher like myself, this means demonstrating that I have personally dealt with the topics I'm writing about and have more credential than some, to write about it. In practices, this can be demonstrated through the use of phrases like "in my experience" and "this is how I did it", but it must also demonstrate a high level of competency in the topic. Publishers should take into account whether their websites / articles are demonstrating Experience in the subject matter they write about. If not, changes to the copy need to be made.
2. Demonstrating Authority at Article & Website Level
As part of the new update, Google now wants to see more detailed and descriptive language around the person that is writing the article / webpage at BOTH the article and website level. This means that author biographies now need to be more long-winded and detailed, demonstrating that the author has expertise to write about the topic of the article. It's important to note that this demonstration of authority must exist at BOTH the article and website level. So in my case, I've added a more long-winded, detailed author bio about myself at the bottom of this page (take a look), as well as added upon our existing "About" page, which demonstrates macro-authority on the site level. Google has made it very clear that they will be taking this authority measurement into serious consideration moving forward, so it's important that all publishers make the necessary updates.
3. Google Updates Importance of Personalized Stories
Leaning back into the addition of the "E" tenant in Google's new update, it's important that publishers demonstrate detailed examples of how their (authors) experience plays into the topic they're writing about. Because I have been a published writer and blogger for several years, I spend a lot of time researching SEO, Google updates and general strategies for writing more effective copy for myself and my marketing clients that I partner with. Through my years as a publisher, I've had many examples of strategies that work and others that fail, that have helped accumulate my total experience and authority to write about this topic. In fact, it was just a few years ago that one of my articles hit viral traction due to the amount of SEO detail and thoughtfulness I put into the copy- all based on personal experience as a music artist. You can read this article (about how to create Google Knowledge Panels) here if you want to see an example. As a publisher, you need to take into account whether the content on your website is demonstrating personalized experience.
If your website is more objective (such as a news site or technical review blog) it's important to know that you CAN still incorporate the "Experience" tenant. For example- if you're hoping to write an article regarding financial news for 2023, you can choose to use an author that previously was a financial analyst or has personal experience with financial news- their experience can be demonstrated through simple analogies and/or comparisons to their own investing experience. Basically, Google is trying to push publishers to make their content more relatable to readers.
4. Recycled Content is a NO GO
Lastly, Google has made mention that although previous articles can certainly be updated to better align with their Helpful Content update, simply recycling material is going to negatively impact the ranking power of your website. This means that publishers should stay away from re-engaging the same copy / copying content from previous articles and instead, write new copy that is updated and more relevant with their readers. As a publisher myself, I take great care to never re-engage the same material from the past unless I am using it as a reference or updating it for relevancy's sake. In the case of the latter, nothing changes about the page date, etc (meaning, I don't add "updated on X date") but rather just the material in the body of the article itself.
When did the Google helpful content update roll out?
The Google Helpful Content officially began rolling out in December 2022, but there have been previous updates dating back as far as August 2022 that have negatively impacted publishers who did not meet the intentions of this update. As of Jan 12, 2023, the update is now fully rolled out and search engine re-indexing has begun. Many publishers (who do not meet the updated criteria) have already begun seeing decreases in website traffic.
How am I Personally adapting to Google's helpful content and core updates?
As a publisher and marketing specialist, I like to keep a close eye on the various updates that search engines like Google roll out. The Helpful Content update is especially useful to me because everything I write about, comes from a place of experience and expertise. This update allows me as a publisher to bring in a more personalized voice and experience to my articles, which I believe will bring more value to readers. The practical implementations look like; updating my About page, adding longer Author Bios at the end of each article, writing in a personalized tone that demonstrates experience and authority, and answering all questions that readers may have about the subject matter, which ultimately brings me to the bonus tip:
What Else are People Asking?
As part of the Helpful Content update, Google is looking to actively increase ranking of articles / websites that take extra measures to answer other questions that readers may have about your topic. The easiest way to identify what these alternative questions are (aside from creating and monitoring a comment section) is to use the "people also ask" section of google results pages. In the screenshot below, you can see a list of topics that other people also ask regarding a question posed on Google- you can find this list of drop-downs from any google search. It's usually located just a small scroll down from the main result links and it can be a landmine of rich topics to explore.

How often do Google rankings change?
The exact number of times that Google updates its ranking changes and there's no one answer, but it can be safe to assume that with 8.5 billion searches each day, the algorithm is frequently modifying results pages based on how valuable the websites are to the readers. In the context of Google updates, they usually make 10-15 updates per year, which can all be monitored on their developer page here.
It's important to note that although you cannot get an exact measurement of where you currently rank on Google, there are roundabout ways to determine your overall ranking. One thing that I always do when making changes to my websites, is submit them for re-indexing on the Google Webmaster console, which you can read more in Googles documentation.
What is the most recent Google algorithm Update?
The most recent Google update is the Link Spam update, published on Jan 12th 2023 and I will dive into it more deeply in the coming weeks.
How many Google updates were there in 2022?
According to Google's update documentation, they have had 10 total search engine result ranking updates published in 2022. This number is not the same each year and Google will frequently test new updates if they feel it will be more valuable to their users.
Conclusion
The Google Helpful Content Update is designed to bring users more valuable information online, and it does so by requiring Publishers put more skin in the game with their content. Specifically, introducing experience allows for more convincing and relevant content that ultimately will help readers get answers to their queries much faster. So if you're a publisher, get out there and show your experience!
If you found this guide helpful, check out some of our other helpful guides on the Millennial Moderator home page and sign up for our newsletter to get the latest Mods before anyone else, sent directly to your email. Please also consider sharing this Mod using the social media icons below. Any questions or comments? Let me know on Twitter!