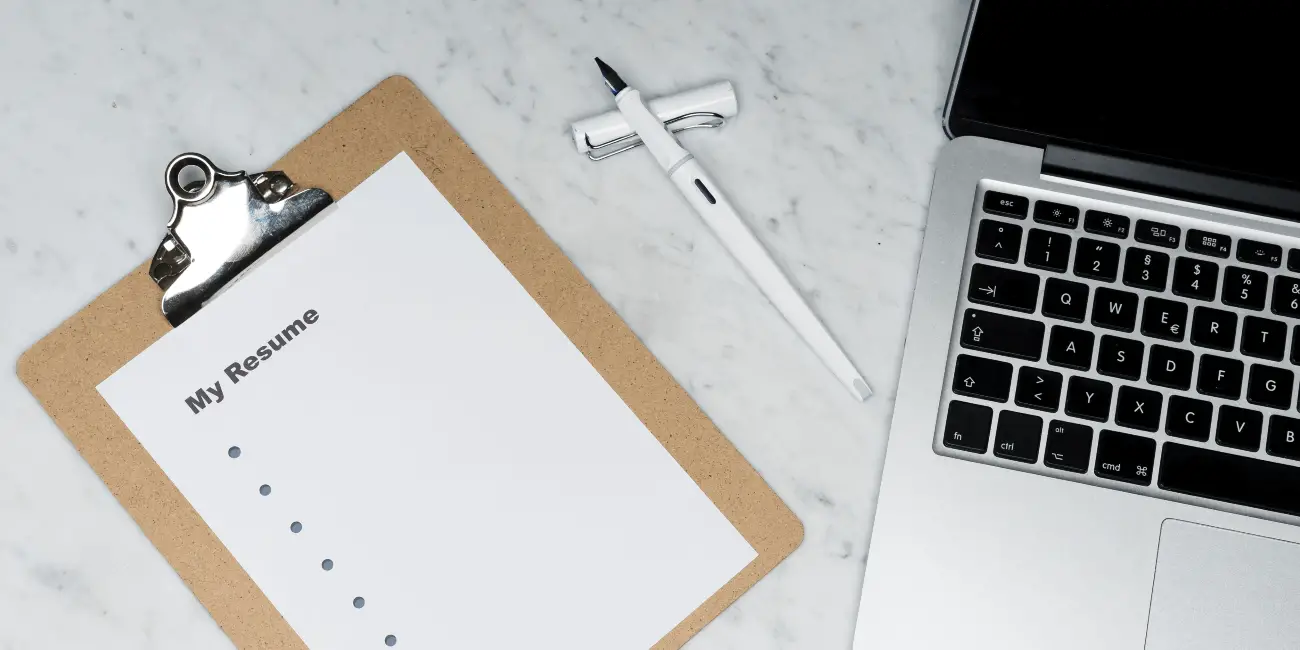 10 Important Tips for Writing a Powerful Resume
As someone who has reviewed countless resumes and worked with job seekers in various industries, I understand how competitive the job market can be..
A well-crafted resume can make all the difference when it comes to standing out from the crowd and landing an interview, especially in hyper competitive industries like technology. In this article, I'll share my top 10 tips for making your resume stand out and give you some insights into how Resuvize, a custom resume review service by Monica Young, can help you take your resume to the next level
1. Tailor your resume to the job you're applying for
Gone are the days of a one-size-fits-all resume. Employers want to see that you've put in the effort to customize your resume to fit the specific job and company you're applying to. Look at the job posting and make sure you're using the same language and keywords in your resume. Many hiring teams even use service that scrape resumes to MAKE SURE that certain keywords are used throughout. If the job description calls for "interpersonal savvy" then your resume should include those words as well.
2. Highlight your achievements, not just your responsibilities
Employers want to see what you've accomplished in your previous roles, not just a laundry list of your responsibilities. Be sure to quantify your achievements as much as possible with numbers and percentages. When I was reviewing applications for Amazon, we follow a strict review guideline that includes looking for measurable achievements, specifically those that have numerical value.
3. Use strong action verbs
Begin each bullet point on your resume with a strong action verb to make your accomplishments stand out. Words like "managed," "created," and "achieved" will make your resume more dynamic and engaging. If the role you're applying for requires more customer service skills, use action words like "communicated" and "collaborated".
4. Keep it concise
Employers don't have time to read through pages of your resume. Keep it to one or two pages maximum, and only include the most relevant information. In a perfect world, you should be tailoring your resume to each role you apply for. A finance employer may not be so concerned with your experience in hospitality.
5. Use a clean, easy-to-read format
Your resume should be easy to skim and read quickly. Use a clear, simple font and keep the formatting consistent throughout the document. Sometimes it is okay to include images (headshots) if you wish to make the resume more personal. Other options include adding a tagline, which functions sort of like a mission statement.
6. Include relevant keywords for your industry
Different industries have different buzzwords and keywords that are important to include in your resume. Do some research on the keywords relevant to your industry and make sure to include them throughout your resume. Though these words may not appear in the job description, the hiring team is likely very aware of the current industry trends. It's your job to show them that you are aware of those trends as well.
7. Show your personality
Employers want to get a sense of who you are as a person, not just your qualifications. Don't be afraid to inject some personality into your resume, whether it's through the design, a personal statement, or a list of hobbies and interests. However, be sure to remain on point and not stray too far from the meaning of the resume- to express your tangible experience and skills relevant to the job.
8. Keep it up-to-date
Make sure you're regularly updating your resume with your most recent experience and achievements. Don't wait until you're actively job searching to update your resume - it's much easier to keep it up-to-date as you go along. Personally, I like to update my resume after every new job I take, when the lessons and accomplishments are fresh in mind.
9. Get feedback from others
It can be hard to be objective about your own resume, so ask for feedback from a trusted friend, family member, or mentor. They might be able to spot typos, inconsistencies, or areas that need more emphasis. While friends and family might be the easiest group to approach for feedback, try finding someone without bias, as their feedback could be more objective.
10. Consider working with a professional resume writer or review service
If you're struggling to get your resume to where you want it to be, consider working with a professional resume writer or review service like Resuvize. They can provide expert insights into what employers are looking for, help you tailor your resume to the specific job you're applying for, and give you personalized feedback to improve your resume. Resuvize, in particular, offers a custom resume review service that provides an in-depth analysis of your resume and even re writes the resumes for you, to its fullest potential.
As the Founder of Resuvize and a professional resume curator and editor, Monica Young shared her personal philosophy on resume writing:
"Resumes are often reviewed in a matter of seconds, which makes it that much more important that a candidate grabs the attention of a recruiter or hiring manager right away. Resumes that are clean, easy to read, and tailored to the job, immediately enhance a candidate's presentation and leave a positive impression."
More Resume Tips
In addition to these 10 tips, there are a few additional things to keep in mind when it comes to making your resume stand out. First, make sure you're using a professional email address - avoid using something like "partyanimal123@gmail.com." Second, be mindful of your social media presence. Employers are increasingly checking candidates' social media profiles, so make sure your profiles are professional and appropriate.
Finally, remember that your resume is just one part of the job application process. While it's important to make sure your resume is as strong as possible, it's also important to focus on other aspects of your job search, such as networking, applying to jobs, and preparing for interviews.
Conclusion
In conclusion, a strong resume is essential for standing out in today's competitive job market. By following these 10 tips and considering working with a professional resume review service like Resuvize, you can take your resume to the next level and increase your chances of landing your dream job. Remember to tailor your resume to the specific job you're applying for, highlight your achievements, use strong action verbs, keep it concise and easy to read, and show your personality. With a little bit of effort and the right resources, you can create a resume that truly stands out.
If you found this guide helpful, check out some of our other helpful guides on the Millennial Moderator home page and sign up for our newsletter to get the latest Mods before anyone else, sent directly to your email. Please also consider sharing this Mod using the social media icons below. Any questions or comments? Let me know on Twitter!