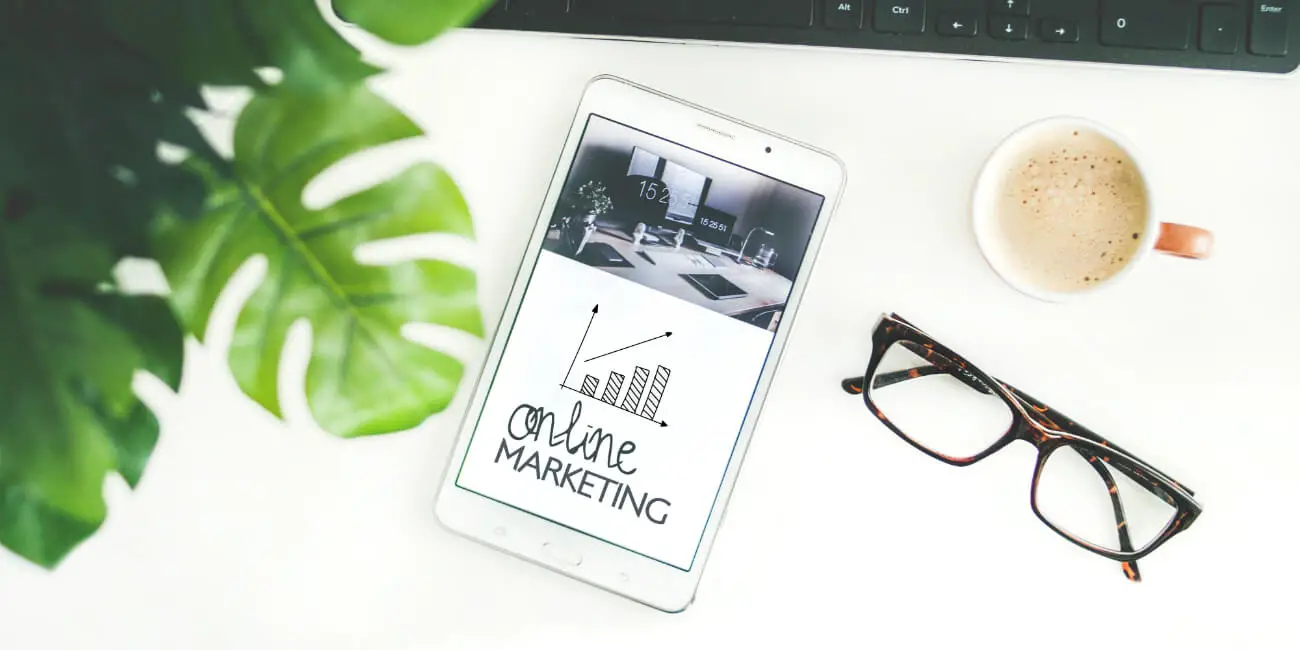 How Websites Make Money from Affiliates and Why Adult Content Sells So Well
Making money from your website is not an impossible task..
With some tricks, a bit of luck, and a little hard work, you can turn your part-time, full-time, or hobby website into a passive income stream. After all, it's a dream of entrepreneurs to make money while they sleep, and what could be a more suitable way than signing up for affiliate marketing?
Once upon a time, we thought affiliate marketing as a very different revenue model that did not have anything to do with content publishing. However today, content and affiliate marketing have gone nearly synonymous, and what we see these days is a hybrid of two different business models. In this article, we will talk about how to make money as an affiliate marketing business, and reasons adult market could be a great niche to start with. Let's get to know them both.
How does affiliate marketing generate income?
Not many people are aware of the concept of affiliate marketing and how affiliates make money, but most of them encounter this revenue stream in one or the other forms; sometime as marketers, while many times as target audience.
The fundamental concept of the ways to make money from affiliate marketing is when you sell someone else's products or services, you get a commission. Affiliate marketing is a digital system that facilitates online retailers to hire different marketers who can take their products and services to the target audience through their channels. The channels could be anything from websites to blogs, social media, and other content-sharing platforms.
Take an online retailer like Amazon for example. When you sign up as an affiliate marketer for Amazon, you get unique traceable links to the products. Now, it's your job to use these links and promote the products via your preferred channels. Say, you promote those links on your YouTube channel. When your subscribers click on the links, they move to the Amazon site, where they can purchase the product.
The best part is the link has a unique identity, which helps Amazon track how a user purchased your promotion. Thus, as per Amazon's Affiliate rates, you get a commission on the sale from Amazon.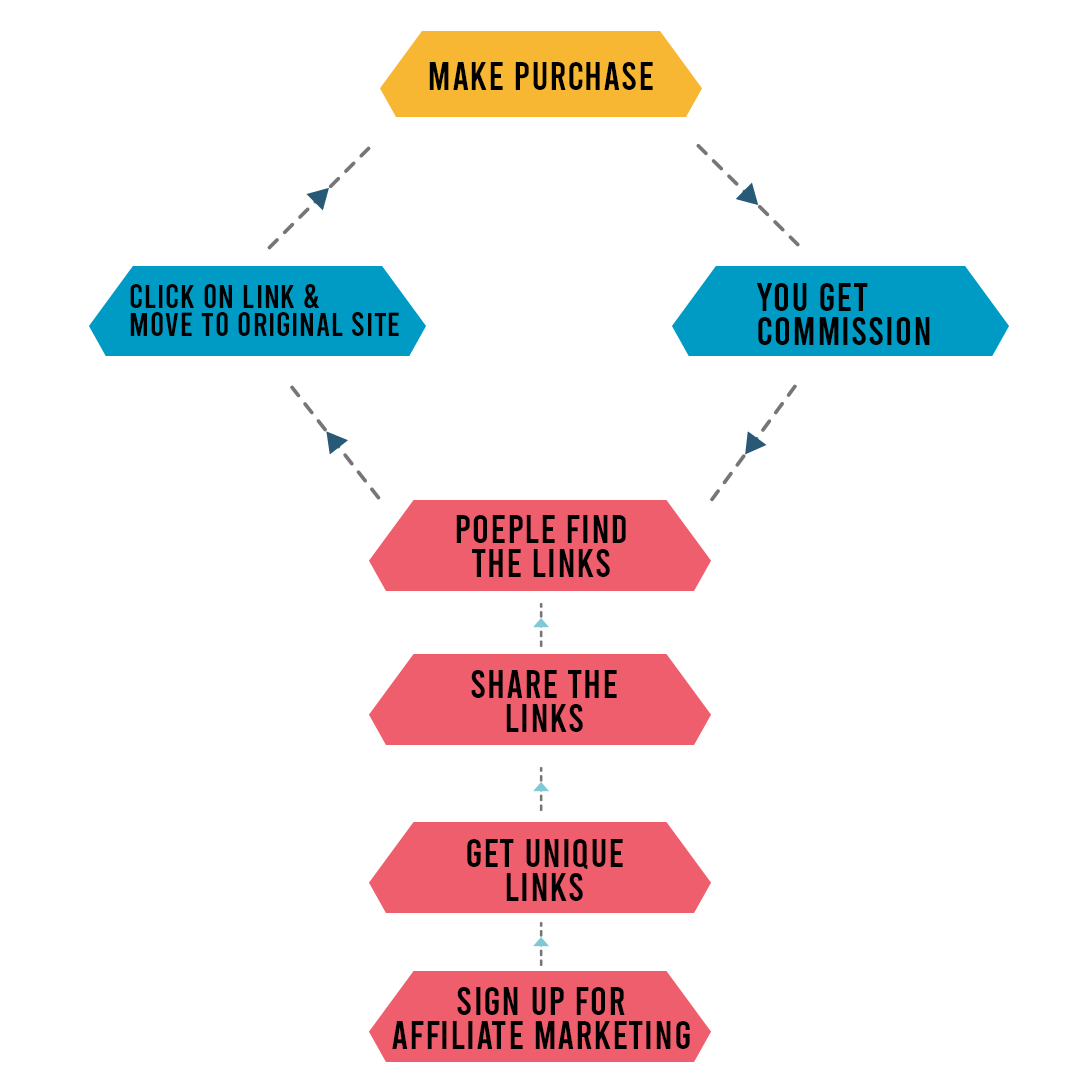 You are making money from eCommerce without even running an eCommerce website. The more affiliate sales you make, the more money you generate. Affiliate marketing is a two-way channel. If you run an eCommerce business, you can use it to promote your products, and if you don't have one, you can use your marketing skills to promote others'. Also, the income is not always from the sales you make for your affiliates. Different businesses follow different affiliate model and payment systems, such as:
Pay Per Click (PPC) – for bringing clicks on the affiliate links.
Pay Per Sale (PPS) – for bringing sales through the affiliate links.
Pay Per Lead (PPL) – for bringing leads such as contact info, email ID, etc.
How affiliate websites can maximize their sales?
Since the entire game depends on making as much affiliate sales and getting the commission, the sole focus of affiliate marketers resides on marketing and generating as much traffic. However, the concept of conversion rates is not different for affiliate sites from the actual retail sites. Marketers don't just pick random sites and random products to promote. It's the same as starting an eCommerce business, where you don't pick any casual product or niche. You need to go through the same level of research and analysis to find profitable affiliate products, niches, markets, and channels to maximize your passive income.
Say, if you are an affiliate marketer for Amazon, you don't just pick any random product and share its affiliate links on your channels. You need to do some research and find out the best-selling products and niches that align with your audience base. If your website publishes content about dental health, you can't just start promoting fashion wears on your website.
In the same way, if you are publishing content about exercise and gym, you should promote the products that are relevant to your niche, such as yoga mat, gym equipment, protein powders, fitness trackers, running shoes, etc. All these products relate to your target audience, and it would be easier to convince them for purchasing via content like detailed product reviews, new products launched, relevant news flashes, and much more. Besides, you should focus on the following tips to maximize your income as an affiliate marketer:
Generate as much quality traffic using SEO: The ultimate answer to maximizing your income is generating as much quality traffic on your website. The more you can get, the greater the chance to make affiliate sales. So how to increase traffic to make more money through affiliates? You must rely on SEO, as investing in inorganic channels (such as Ads) will only diminish your margin. Drive traffic from search engines and social media channels. Perform keyword research, fix your on-page SEO, use off-page tactics like Guest Posting, and keep posting useful content for your audience.
Embed Ads as a secondary channel: Apart from Affiliate Commission, you can increase your revenue by embedding Ads on your website/blog. You can put display Ads from Ad networks, which in many cases can even double your revenue. You can use several tools to publish Ads on your site. It's easier than you think.
Focus on a two-way relevance: Not just the products that you promote should be relevant to your audience but also the content you publish should align with the kind of products you want to promote. Relevance is the key to success. Work towards establishing your name in a niche and focus on relevant content and products. For example, your site can become a great source of information to research about fitness trackers. If people trust your content on the fitness tracker, they will also trust the product recommendation you make with it.
Use multiple channels for promotion: Relying solely on your website is not a wise way to maximize your affiliate income. You should leverage every other channel you get to spread your words. For example, social media, YouTube, and forums, etc.
Why adult content is a gold mine for affiliate marketing?
Adult entertainment might be a sin for many men and women, but it's also a mine of opportunities for many. It's a $100 billion industry and no shortage of target audience and businesses whom you can leverage to make money in this niche.
Be advised that adult niche is not limited to just X-rated videos but it is a lot more: dating platform, escort sites, toys, adult magazines, adult software solutions, and much more. However, besides lots of sub-niches, the adult is not an easy nut to crack. Probably, that's why it's profitable and has less competition as compared to the mainstream niches. If you are a perceptive marketer and can leverage the adult niche for affiliate income, understand that it's a little different from what you see in the mainstream market-
Retargeting could be tough, as people don't share their information with adult sites willingly.
There is a very thin line between copyright violation and legality, unlike the mainstream media.
Popular B2B services, such as payments and web hosting are not accessible to adult businesses.
However, that doesn't mean an honest marketer can't deal with the paradigm shift and explore these goldmines. With a little homework, you can cash in affiliate marketing for the adult industry in a moderate investment.
Take adult content for instance. Ads on adult sites are infamous for particularly spam and misleading information. The adult niche is so underrated that it's quite tough to find useful content on the internet about anything adult. Whether you are looking for resources on adult business tips, sex education, dating, or videos, hardly a few good sites are responsible for the useful information on the internet. You can fill this gap and build a loyal base of the audience.
How competitive is the adult niche?
Despite being massive, the adult niche still has room for a notable number of genuine affiliates. The so-called stigma with the adult industry makes a significant number of entrepreneurs stay away from businesses like dating sites, adult video streaming, and toys. Increasingly, it puts forward a plethora of opportunities for those who can think beyond social stigmas.
So how do adult websites make money from affiliate marketing? Depending on the channels, type of content, and type of adult business, they make money from adult affiliate jobs like- sharing discount coupon codes, hiring webcam models, referring new users to adult social media sites, reviewing adult toys, and much more.
The truth is, adult content is still just as popular as it was 10 years ago. The stigmas might force them to deny in public, but adult businesses always benefit from what people do in their private times. The adult industry is a 100- billion-dollar market, and it's not a coincidence for sure. There is a demand for adult content, and so there is the opportunity for adult affiliate marketers. If you know how to increase adult traffic on your site, affiliate marketing will be a piece of cake for you.
If you enjoyed this Mod, you might like to read more about these 12 unexpected ecommerce tools you can use to drive business. Please share this Mod using the social links below. Any questions or comments? Let us know on Twitter!