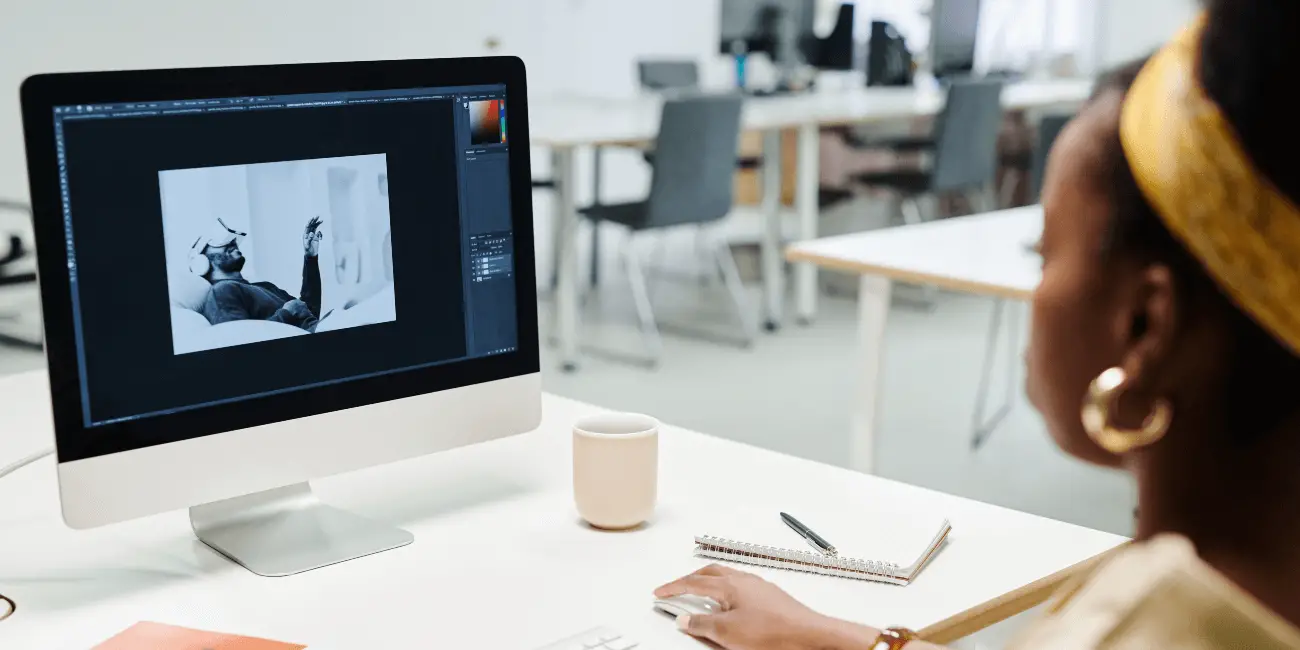 How to Remove Photo and Video Backgrounds Online
Photo and video editing are getting easier by the day. Gone are the days of bad and blurry photos..
Many people also have a black and white photo, old family photo, or portrait from back in the day that they need updated. Removing backgrounds in photo / video is an essential feature for your modification needs. Everyone wants flawless photos, and all this is possible with the click of a button. Whether you are posting on social media or printing it and framing it for decorating your house, it needs to display your best features. Altering a photo's background is one of the most necessary editing processes. Here are the steps to follow when removing video or photo background.
Steps to Take to Remove Photo or Video Background
To modify any photo or video background, you don't need to stress yourself. Go online to a background removal tool, and click on the services you need. There is no need to use green screens anymore. Here's what they will require you to do:
Step 1 - Upload your photo or video in the required format
Step 2 – Remove the previous background
Step 3 – Go through the options provided on the editing options
Step 4 – Choose a suitable background to replace the original
Step 5 – Preview the image or video
Step 6 – Download the image/video
You can then typically download the image in PNG or JPG format. For videos, the formats allowed during upload are mp4, .webm, .mov, and .gif. Uploads must typically not go beyond 2GB and 4K resolution. These steps make removing image or video background very easy without professional green screens, expensive equipment, or sophisticated technologies. It's quick and easy on a tool such as Cutout.Pro because automatic frames are created for you. All this is thanks to AI (Artificial Intelligence).
5 Reasons Why You Need to Remove Background from Photos or Videos
Photos and videos are a way to preserve memories, showcase the beauty, or advertise. These are just a few reasons among many. In the process of capturing these memories, it is almost impossible to get everything right. A speck of dust, stray hair, or harsh light might ruin an almost perfect photo. The worst thing is having a small detail pull away the attention from the main subject or object. Here are a few reasons why you need a background remover:
1. Getting Rid of Unnecessary Objects from Images or Videos
No matter how good you are at taking photos or videos, you might need to remove image background. Mistakes happen even without knowing. Such imperfections mainly occur in the background. You might be posing for a photo, and a bird flies by. In this case, this bird becomes a distraction and an unwanted object. The photographer or editor will need an image/video background remover to have a clean canvas to work with.
2. To Create a Clean Canvas
The photographer might need to add special edits, which is easier to do with a blank canvas. You can do tons to a photo after removing an image background. Getting rid of the background allows you to focus on the subject of the photo. Therefore, you can add or remove color or effects and make the photo whatever you want it to be.
3. To Optimize Image or Video
Photography serves different purposes, such as product advertisement. Since many people shop online today, e-commerce platforms and companies need product photos to be free from any background. Others allow for a transparent or neutral background.
4. To Swap Backgrounds for Better Visuals
Do you want to look like you're in Paris and you're not? Remove the original background and swap it with an image or video showing the beauty and grandeur of Paris. This change will make you look better and make the photo more interesting.
5. To Enhance the Visual Impact of Photos
Photos, images, or videos tell a story. To get the message to the intended audience and make a good impression, you'll need to do a bit of modification. Directing the focus to the photo's focal point can be achieved by simply removing the background. If you're promoting a product, for example, it should be the focus of the photo without distractions.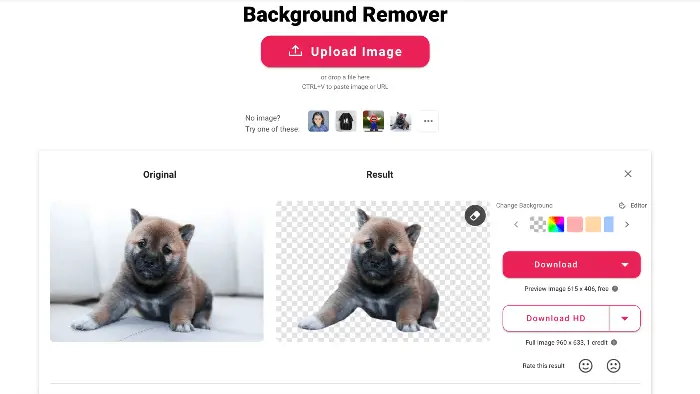 Explore More AI
Artificial Intelligence (AI) has made it possible to modify photos and videos in multiple ways. Image and video background removal is just the tip of the iceberg. With a tool like Cutout.Pro, you can easily colorize photos, enhance photos, fix blurry photos and add turn photos into moving video with the photo anime feature. That's not all, you can create a professional passport photo online. With their passport photo maker, convert your images into 2"x2", 4"x6" passport, visa, or ID photos. The first step is to remove the original background and replace it with a white background.
The most fascinating feature is the suit changer. There are options for men and women to change their outfits to look more professional. There is a wide range of styles and templates to experiment with. If you were in a suit in the portrait, you could change the color or enhance it. The software will automatically resize the portrait, crop, and covert it to the perfect size with your face centered. When you're satisfied with the result, save as electronic image files in PNG (high quality) or JPG (small file size) formats.
If you have a more adventurous side and want unique photos, you have not been left out. Turn portraits into cartoons, big head cutouts, etc. Editing photos or videos do not have to be boring. It certainly adds a light-hearted touch to images that look amazing.
Conclusion
It is essential to be authentic on photos, but a little editing here and there does not hurt. Online background removers makes all your visual and creative dreams come true in one click. No more worries about your photos looking unprofessional.All you need is to sit down with the image and video editing software and work your magic. It is easier than it sounds. You do not need fancy software to fine-tune your photos.
If you enjoyed this Mod, you might like to read more about 10 processes that startups should outsource immediately. Please share this Mod on social media via the links below.