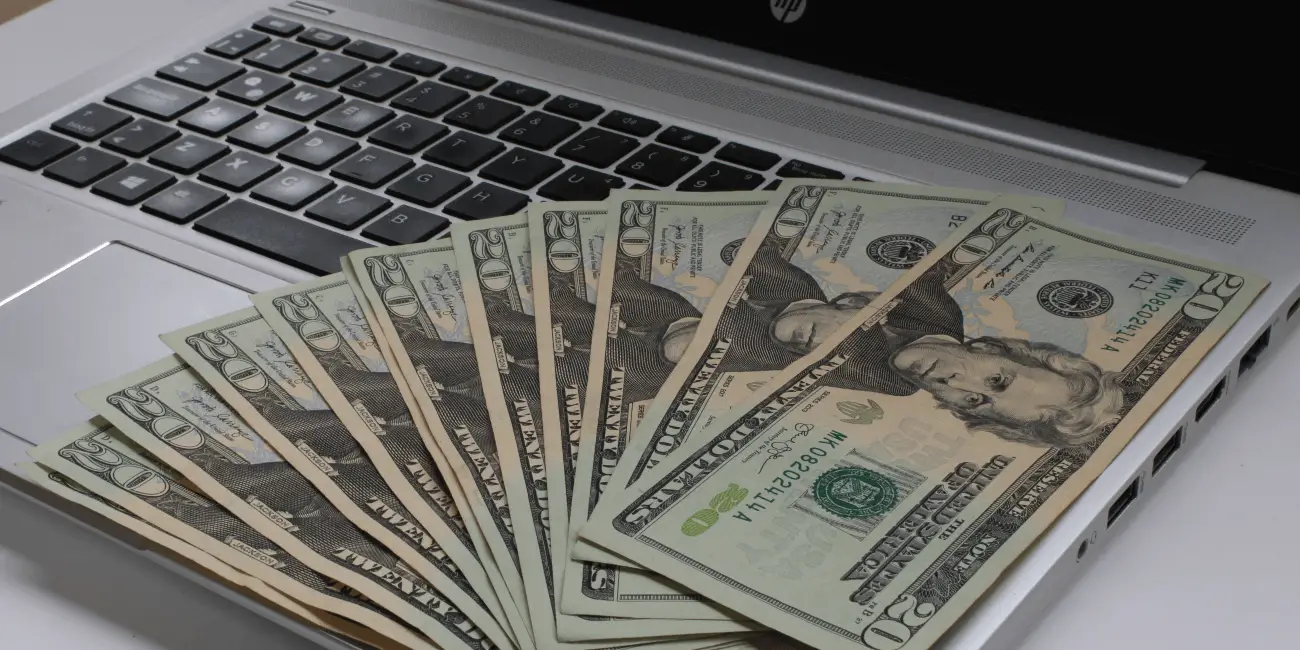 How Much Money Can You Make With Online Surveys?
When most people hear about online money-making ventures, skepticism floods their minds, and for good reason. Tales of people getting swindled through online scams are not in short supply..
But if you have some time in your hand that you would spend otherwise doing nothing productive, you can make some cash through online surveys. No scams here! Online surveys are one of the easiest ways to make genuine money. Identify a genuine survey site. Create a profile and fill in your details. Wait for the survey to roll in via email. Give your valued opinion, then redeem your payment.
Remember that your earnings will be primarily influenced by the number of surveys you participate in. So, how much money can you make reviewing products and services or giving your opinions on ads? To answer this question, we scoured the reviews of avid surveyees. For instance, some Cashew users reported having made $15 in a week from leveraging their spare time. Others have managed plumper earnings to the tune of $300 USD. This review will go into further details about surveys, who pays for them, and how they work. We'll also give you some tips on improving your earnings from online surveys. If you want to know more about making money with online surveys, keep reading.
An Overview of Paid Online Surveys
Taking part in a survey is considered one of the easiest ways to make money online. For one, you'll only need an internet connection, a cell phone, or a laptop. Because most surveys will seek insight on a particular software, service, or product, you don't need any specific skill or educational background to qualify. Some survey sites will pay a cash amount for the surveys that get approved, while other sites pay through a point system which can be a tad confusing. Others still give you gift cards you can redeem as payment for taking part in a survey.
Some survey sites offer free full-size products, including diapers, household items, personal hygiene products, and much more, depending on what you're testing out and reviewing. Before you take part in a survey, there's a qualifying round to get through. Factors such as demographic, location, and living arrangements will determine if you're the ideal participant. In short, all the details you fill out while signing up for the survey site will determine the success of your profile.
Is There Money in Taking Online Surveys?
So you've just watched a YouTube video with a clickbait title promising you great fortunes from online surveys. Well, don't just quit your day job yet. When it comes to online surveys, managing your earning expectation is essential. Yes, with consistent hard work and patience, you'll be well on your way to raking in some meaningful money. But not enough to buy a Ferrari, unfortunately. That one Youtuber lied to you.
However, you can use this money to chip into your savings, make some investments, pay off a debt, or pay some extra bills. Expect to make anywhere from $1 to $20 per survey, though most surveys will fall into the $1 to $5 pay range. If you do several of these in a day, you will make substantial cash by the time the month is over.
Why Do Companies Pay for Surveys?
Suppose you're wondering who will pay you for your opinion. The answer is (truthfully) most companies. At least those looking to increase their revenues. A whopping 84% of companies that cared enough for their customers and developed strategies to improve customer experience reported a significant increase in revenue. For these companies to develop such performance improvement strategies, they rely on software platforms, such as Dynata, to create, distribute and then analyze the survey results. Software platforms then collaborate with Panel partners such as Cashew to reach customers looking to take surveys. The information you give them in the survey will help these companies create products, services, and software that will likely succeed.
How Do Online Surveys Work?
Now that you know more about how to make money doing surveys, here's a simple way to get started working and earning money.
1. Sign Up with a Panel Partner
For example, Cashew.
2. Complete Your Profile
You don't have to fill out all the required fields, but doing so will increase your chances of qualifying for surveys. Companies want to truly understand who you are, if they are to expect meaningful takeaways from the data.
3. Receive Surveys
You'll get notification of available surveys via email. You might want a different email address, as the notification can overwhelm your other emails. With some survey sites, you can immediately take the survey. Other sites will require that you complete some pre-survey questions to ensure you are the ideal candidate they want.
4. Take Surveys
You can get close-ended questions requiring simple multi-choice answers or open-ended questions requiring you to give more detail. Answer the question accordingly and with relevant detail when needed. Don't be afraid to let your expertise shine.
5. Redeem Your Payment
Some companies will give you redeemable points, while others immediately fund your PayPal accounts.
Survey Tips to Help You Make More Money
Update Your Profile Regularly- The more active an account is, the more surveys it will receive. Plus, significant changes like buying a house, car, or a new phone model increase your chances of qualifying for surveys.
Refer People- Some survey sites have referral programs that reward you for getting new customers. Always use your link and get people to sign up. You might get some incentives or cash rewards.
Be Smart About Answering Questions- This applies to when you're filling in profile details as well as answering survey questions. When you nicely slip into an often-surveyed demographic, it will significantly boost your chances of getting survey invitations, thus upping your earning potential.
Sign Up with Cashew for a Chance to Earn Money
Are you looking to leverage your free time to bring in some cash? Sign up with Cashew for a chance to make money by reviewing some of your favorite services, products, and software. With Cashew, you'll get access to a massive variety of high-paying surveys, a community of fellow surveyees you can compete with for rewards, and daily payment to your preferred payment provider.
If you enjoyed this Mod, you might like to read more about 10 processes that startups should outsource immediately. Please share this Mod on social media via the links below.