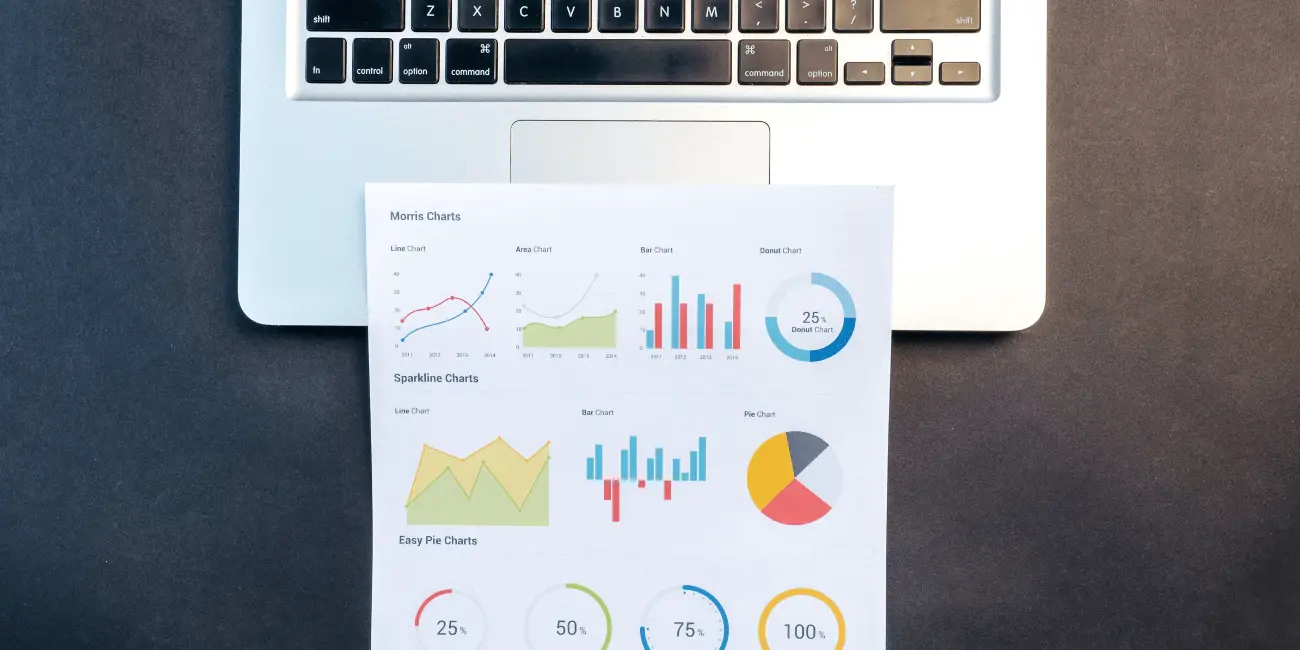 Beginner Guide to Tracking Website Analytics
When setting up a website, the goal is often to attract as many visitors as possible..
Even better is converting these visitors into customers! Most companies and organizations leave the analytics to credible service providers because they understand the meaning of user behavior. After all, it's possible to misinterpret certain behavior, leading to ill-informed decisions. These choices could cost the company money and potential customers. Before delving into the world of website analytics, it's essential to get a few details straight. So, what is website analytics?
The Meaning of Website Analytics
Website analytics involves the collection, reporting, and analysis of data. This data comes from visitors accessing and interacting with a site. Website analytics aims at measuring user behavior and making the experience worthwhile. When users get what they need on a website, they will most likely return. A visitor's return to a website mostly means sales and conversions. Companies like Swetrix analyze data and provides information to companies in an easy-to-read format. The more information a company has about its website's performance, the easier it is to make sound business decisions. Now that you've understood what website analytics entails, how do you go about it?
A Guide to Tracking Website Analytics
Web analytics differs from one company to another. Therefore, the tools you use might not work for someone else. That said, here are some standard practices to help in the collection, analysis, and reporting of website data.
Select Metrics Aligned with Business Objectives
Firstly, plot your business objectives. Having clear objectives helps to set a few things straight so that working with companies like Swetrix becomes much easier. Focusing on a few metrics could leave you at a disadvantage. Also, tracking every metric would provide excessive information, which might not benefit you. With the right website analytics partner, you'll narrow it down to the vital metrics to track progress. This will, in turn, help to achieve goals and objectives. Such objectives include increasing website traffic and leads. Moreover, making sales is another primary goal for many websites. Metrics include:
Acquisition channels
Bounce rate
Advertising campaigns
Digital campaigns
Conversions
Keywords
Landing pages
Pageviews
User interests, technology, and demographics
Use Data to Make Decisions
Gathering data from visitors' activity on your website is the easy part. Indeed, you learn whether or not you've met your goals. However, how do you utilize the data to test, experiment, and later make changes on the website? If the page is not getting as much traffic as it should, the next step would be to apply SEO strategies or make navigation links more visible to your visitors. Either way, research aids in decision-making.
Focus on Much More Than Traffic
Pageviews, traffic sources, and data on most viewed pages are essential. Still, high traffic does not instantly indicate success. If the website is not getting enough conversions, it's failing. Also, check if your site's visitors are majorly new or return customers. If new customers are more than return customers, find out why that is the case. A website must be able to get new customers and retain previous visitors. A perfect balance means that everything is in check. If you need more insight, consult a company such as Swetrix.
Pair Data with Insights
It is vital to report data and back it up with more information. For example, if the website has 500,000 visitors this month, give a comparison with last month's traffic to clearly indicate an increase or decrease. Data is more meaningful and useable if you break it down. The numbers might lie. Don't get comfortable if you see increased traffic, yet the website is not converting visitors to customers. After all, getting the business out to potential customers and generating revenue is vital for all businesses.
Examine Data in Context
In data analysis, look at the factors influencing an increase in website traffic. Specific seasons might contribute to more traffic. Besides, malicious bot traffic also impacts online traffic. Don't generally look at traffic and assume the website is flourishing. A website analytics company helps put things into perspective. By viewing data in context, you gain insight and make better business decisions.
Importance of Website Analytics
Undoubtedly, website analytics is an important aspect of helping businesses succeed. To determine if you're on the right track, ask yourself the following questions:
1. What Type of Visitors Does the Website Have?
Websites have new and return customers. Tracing and comparing these two groups can be beneficial for your business. First-time visitors to the website indicate that your marketing and SEO strategies are working. Return customers indicate that the content is appealing to the audience.
2. Which Marketing Channels are the Best for the Business?
Learning the channels that drive traffic to the website helps invest in those and get rid of the rest. For example, if email marketing reaches more customers than social media marketing, invest in that. The more people identify and recognize your business, the higher the sales.
3. What Do Customers Want?
When setting up websites, keywords play a vital role. The most obvious keywords include the company and product names; other types of keywords direct visitors to your site. Keyword research is vital, as it establishes what the consumers in your niche are interested in.
4. Is the Content Useful?
Anyone can write and publish online. However, the site needs to stand out. If the website contains original and enlightening information, more people will visit. Companies know that their content is not useful due to low conversions and a drop in site visits.
Conclusion
All businesses benefit from having an online presence. That's possible by establishing a good-looking website, easy to navigate and drives sales. That's not all, though. Visitors might flock to your website but not benefit you in any way. It's understandable when businesses leave the website analytics to the professionals. After all, Swetrix understands what needs to be done and when. Whether you're a small business, large cooperative, or eCommerce site, website analytics is excellent for you. Gathering data about user experiences and customer behavior helps chart better ways to reach objectives and ultimately drive sales.
If you enjoyed this Mod, you might like to read more about 10 processes that startups should outsource immediately. Please share this Mod on social media via the links below.