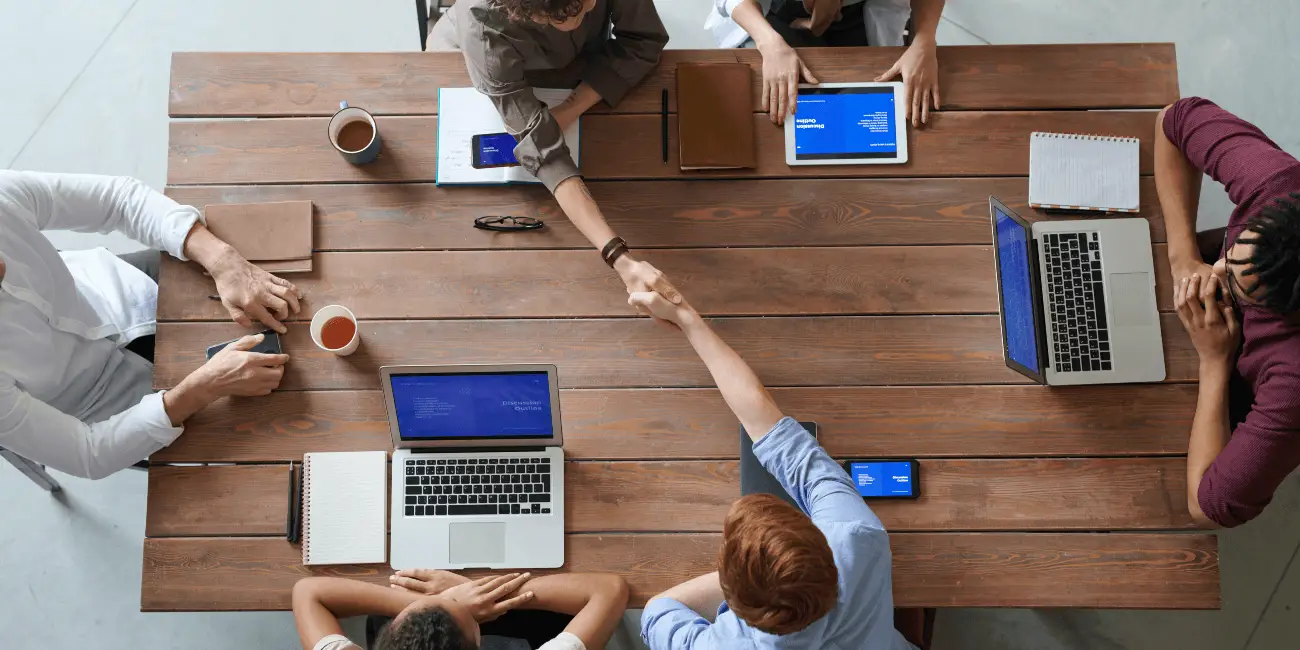 5 Ways to Partner with Other Small Businesses
Running a successful business takes a lot of work. Moreover, going after your business goals alone will drain you financially and mentally..
Businesses are more successful by working together. Growing your business could take a lot of marketing. However, a simple yet quick way to expand is by collaborating with like-minded businesses. Forming strategic partnerships has a tremendous influence on business growth. It does not have to be a long-lasting contractual agreement. Micro-term and temporary partnerships also work wonders because both parties get what they want and move forward. So, what's the process behind partnerships, and how do you go about them? Firstly, you don't have to do the hard work. You can give tools such as Intribe a task, and they'll gladly handle the bulk of the work for you. But how exactly do they do it?
5 Ways to Make Business Partnerships
There's no doubt that marketing today needs more strategies than one. So, instead of putting in 10 hours a day trying to get your business name in the market, here are simpler ways to reach your target audience in no time.
1. Look for Businesses Within Your Industry
These businesses should not be your competitors. Instead, they should be businesses that complement yours. For example, if you are an event planner, partner with businesses that touch on events such as weddings. In this case, your partnerships should include the following:
Florists
Bakers
DJs
Caterers
Every time you have an event, you'll employ the services of these professionals. That way, you get the services, and they get the money. Fortunately, it works both ways because they'll do the same for you on their end. To locate other small businesses, try creating a profile on business listing websites to get your information out to the public. Afterward, if anyone wants to work with you, they can easily contact you.
2. Reach Out
This step is simple, yet it can bear brilliant results for your business. Every business owner knows the kind of business they want to collaborate with based on their performance in the market and their scope of business. Once you identify a business you'd be willing to work with, approach the CEO. Nothing beats putting your best foot forward and approaching them directly. If that's impossible, find a business associate to introduce you. Don't think of a collaborative idea and shelve it because of uncertainty. With a tool like Intribe, you can browse other brands and businesses in your locality and take the leap.
3. Design Cross Promotions
Once you have pinpointed a local business worthy of partnership, draft a plan on how the two companies can work together. In the proposal, be clear about how both businesses will benefit from the venture.Don't create a complex proposal. Make it difficult for the other business owner to dismiss your idea. Do this by making the proposal organized and informative. So, do your research on methods to use for cross-promotions. Some ideas include:
Cross blogging
Cross referrals
Promoting each other through social media
Introducing customers directly
4. Start Partnering As a Test
Honestly, some business partnerships work wonders, while others are good on paper but hard to implement. Before going into any solid agreement, ask your customers what they think about the collaboration. Your customers will always give an honest opinion. Therefore, you will know how to satisfy your customers, partner, and yourself. In some cases, you'll need to go back to the drawing board to come up with a better plan. However, that shouldn't deter you from your goal.
5. Choose Different Business Types
One business can have multiple partnerships. However, all these partners have to be different regarding what they deal with. It wouldn't be a good look to have two competing businesses as your partners. You'll be forced to choose one in the end. After all, your aim is not to create a rift between your business and others in your locale.
Why You Should Partner with Other Businesses
There are tools in the marketing like Intribe- which helps companies find the best partner. Before getting into any form of agreement with the perfect partner, here are some benefits of forming business partnerships with other small businesses.
You expand your networks
The business gets new clients since your partner provides a new audience
Partnerships allow sharing of knowledge and resources
Partnerships widen your geographical reach
You save on costs, like marketing expenses
It's the perfect way to offer moral support to each other
You have someone to share business ideas with
The pros of forming business partnerships with other small businesses outweigh the cons. Both businesses will make massive profits without much hassle with a good strategy.
How To Find the Best Business Partner
Finding the perfect business partner among small local businesses is an intricate process. You always want to ensure you find the right match. Partners add to your business knowledge and bring a sense of wholesomeness that's hard to achieve on your own. If you need help finding a partner, get Intribe to get you linked up with the best. Otherwise, here are some helpful strategies to apply in your quest for the best business partner:
Find someone who you trust, like, and enjoy working around
Work with someone who shares your values
Find a partner with complementary traits and skills
Find someone who understands the highs and lows of partnership marketing
Find partners who are willing to grow with you and share your vision
Work with partners who have proactive conflict management strategies
Find someone who understands the partnership's ending
Conclusion
The saying "no man is an island" also applies in businesses. You may be doing okay on your own. Still, partnering with other small businesses in your locale provides solutions to your marketing problems. Partnership marketing is a profitable strategy today. It is effective, cost-friendly, and helpful in achieving all your business goals. Besides, getting a business partner means you have someone to bounce ideas around to better both businesses. Therefore, finding the perfect partner is crucial. Companies like Intribe leave no room for mistakes as they match your profile with other businesses, leading to the best partnerships possible.
If you enjoyed this Mod, you might like to read more about 10 processes that startups should outsource immediately. Please share this Mod on social media via the links below.