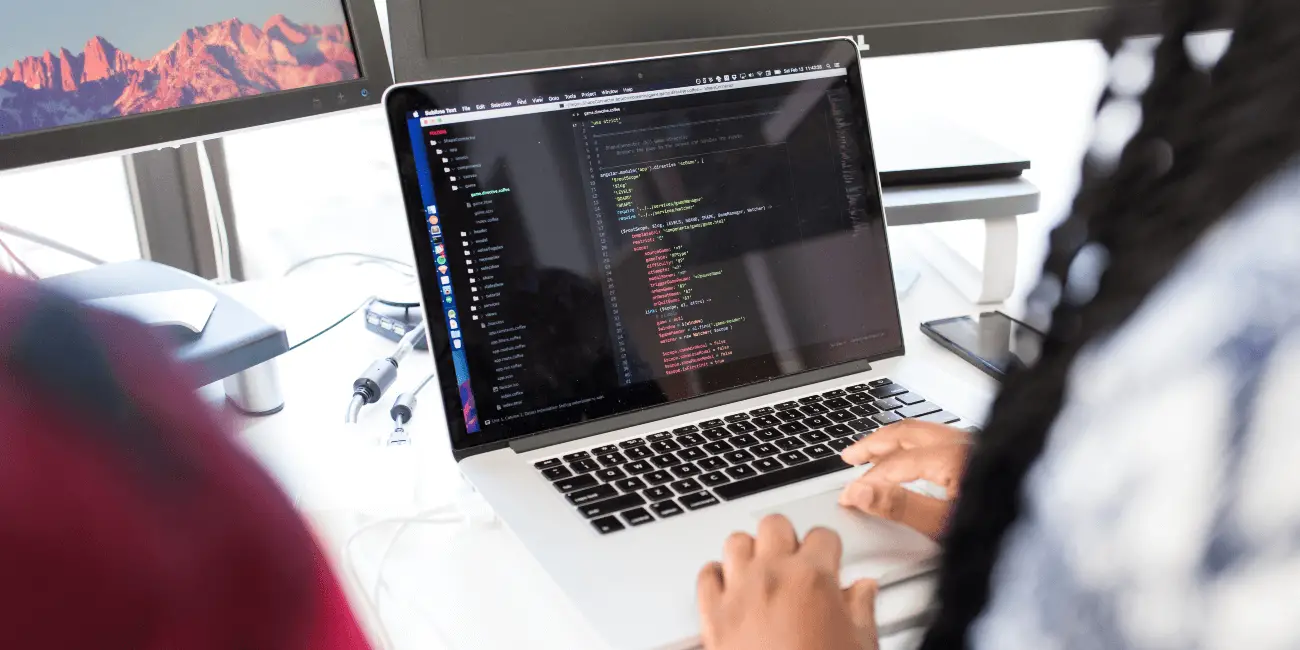 5 Tips for Finding a Platform Developer for Your Business Idea
You've finally come up with a brilliant business idea. All you need now is a passionate software developer to string together enigmatic codes to bring your vision to fruition..
A string of questions swirls in your mind. Who do you hire? Do you need a DevOps engineer, a web developer, a mobile developer, a front-end, or a full-stack developer? What programming language will best suit your platform? Do you go with Java, SQL, Kotlin, PHP, Scala, or Python? Finding a platform developer can be challenging, especially if you're unfamiliar with software development and don't know all your options.
The best way to avoid all these headaches and hit the ground running would be to hire a software development company such as Modern Launch. They usually come with a team of full-stack software development experts who will build your unique platform how you like it.
Here are more tips on how to find a platform developer for your business idea:
1. Ask for Referrals from the Development Communities
Software development is constantly changing. Programming languages, tools, libraries, and frameworks pop up every day. It would help if you had someone who is savvy enough to pick up new skills and has a proven track record of real development projects. This is where development communities come in. Most developers will post links to codes and projects they have worked on. Participants also get to answer development questions posed by other community members.
Also, these platforms allow you to network with other developers and share your experiences or failures. If you're developing new software, this is also a great place to get feedback on improving it. If you have a significant group of founding friends, you can ask for a referral directly within your network. You might find a direct recommendation.
2. Hire Remote Platform Developers
If your zip code is not a tech haven like Silicon Valley, you're better off outsourcing the work remotely. An excellent place to find a remote platform developer would be on mainstream freelancing platforms like Fiver or Upwork. How this works is after you've signed up and opened an account, you write a detailed job description and responsibilities, post it on the site, and wait for the proposals to flood in. That's right, proposals from freelancers who want to work with you will flood your inbox. This is one of the caveats of freelancing platforms. You'll have to scour through thousands of proposals to land that perfect candidate. It's essential to research every aspect of the candidate, try to get reviews, and verify their references. If you're lucky, you might get a bargain developer to onboard your team in no time.
3. Work with Established Professionals
The best way to take the guesswork out of your hiring process is to onboard a software development company. No need to learn industry jargon, write endless job descriptions, and learn how to get a multi-skilled developer for your platform. Software development companies like Modern Launch work with startups and businesses like yours. They build custom software, whether that would be a mobile app, a website, or unique software. Are you tired of scheduling endless zoom meetings to interview tens of developers? Get a software development company. They have expert software engineering and full-stack developers on deck.
4. Start with a Small Task
This applies when you choose to hire a developer directly. When you initially get a remote developer, most of your communication will be via email or third-party freelancing sites. It can be hard to get a feel for the kind of developer they are. Please give them a prototype project to work on and see how it works. This also gives you a feel for their development skills, approach to coding, and technical skills. This practice run will also give you insight into how they communicate, what the timeline difference would mean for your project, and whether the developer is compatible with your current team.
5. Attend Developer Meetups and Conferences
Since you're now a bonafide member of the development world, it's best to keep track of the trends in the industry. The best place to do this would be at developer conferences and meetups. This is also a perfect location to scout some exceptional talent. It's easy to hire when you're familiar with industry trends and know the tools and projects to look out for. Developer events are not just significant for their networking trappings. Investors swarm these events in the hopes of securing new investment opportunities. You, as a founder, might land some much-needed funding. Plus, between the experts and founders pitching new ideas, you might get tips on improving your vision or running your business better.
What to Look for in a Platform Developer
Ultimately, you'll need a platform developer capable of designing software compatible with various operating systems. If your startup is App-based, look for a cross-platform mobile application developer. Make sure the developer configures your application to both iOS and Android devices. The cross-platform developer will also supplement your web services with related mobile app features.
The Best Platform Developers to Help Launch Your Startup
As a hands-on founder, it can be challenging to grow your business and deal with platform development issues. Working with the wrong developers will leave you constantly hiring new people to fix and add features to your platform. The entire process is expensive, detrimental, and a waste of precious time you could use to develop other aspects of your business. A quarter of businesses fail because they fail to work with the right team from the start. Let the experts such as Modern Launch handle your project from the start to avoid landing on this statistic.
Final Thoughts
If you're not familiar with software development, get a software development team to develop and launch your platform. Aside from a piece of mind and a professional-looking platform, working with experts will offer you:
A group of experienced full stack developers and software engineers
You'll get all your services under one roof from the front-end, DevOps, and Back-end
Transparent pricing. You'll be charged according to the scope of your project.
If you enjoyed this Mod, you might like to read more about 10 processes that startups should outsource immediately. Please share this Mod on social media via the links below.