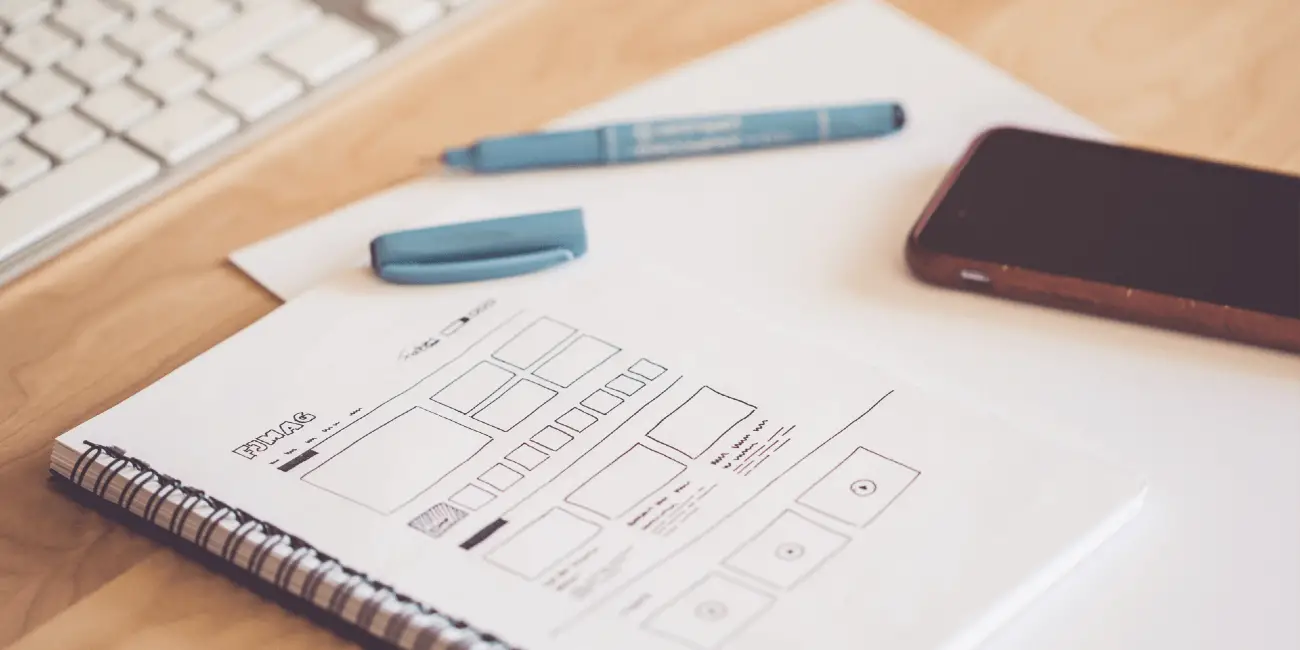 5 Ways to Learn Web Design, Online
As the number of active websites on the internet increases, web designers are now in high demand..
Web designers have become an integral part of any business. Building a successful career in web design is also becoming easier with the availability of online education programs. Because of this, the web design education industry is gradually expanding to cater to individuals interested in learning about how to build and design websites. Whether you are just starting out as a web developer and designer or you are already in the industry, here are some of the ways you can learn online.
What is Web Design?
Just so we can start off on the right page- web design includes all the aspects of a website. The process involves building and planning each element of the website, from the look, functionality, layout, and structure. A professional web designer works on appearance, including font, colors, and images used. A good web design allows users to interact with the web pages, is aesthetically pleasing, and suits the company brand. Web design is also a combination of factors that work together to create a working website. It brings together several components, including search engine optimization (SEO), graphic design, user experience design, and content creation.
What are the Benefits of Learning Web Development?
Web design is critical to virtually every business today. If you are considering a career in web design and development, here are some reasons why this is might be a good (profitable) idea.
Jobs Are in High Demand- Since the rise of the internet and digital marketing, web development has become a necessity. For a business to thrive in the digital world, it must have a website. Technology is also progressing; therefore, web developers will always have an opportunity.
You Can Work from Anywhere- A career in web development allows you to work remotely. You can either work as a freelancer, or your company can offer you the opportunity to work from home. Joining a program like Perpetual Education will allow you to gain the necessary skills and enjoy the benefits that come with a web development career.
You Can Get a Competitive Salary- Training in web development sets you on a path to earn a good salary. Companies are willing to pay certified web developers well in order to get great-looking websites. Education and training opportunities improve your competitive edge as a professional.
You Can Improve Your Creativity- Once the web designers design a website, you need to make it functional as a developer. This is why it's essential to learn some skills which enhance your creativity.
5 Ways to Learn Web Design Online
In today's digital world, it has become increasingly easier to enroll in online classes. If you want to become a professional web designer or developer, you can sign up for courses that allow you to learn at your own pace. Let's take a look at some of the ways you can learn.
1. Enroll Into a Web Design School
A school will equip you with more skills and prepare you for the professional world. If you want to learn web design online, you can sign up easily for a remote class that allows you flexibility. In addition, you can still perform other tasks or go to work without halting your study sessions. Professional certification from a school boosts your resume and provides you with more opportunities to land a web design job. Most online courses are also much cheaper and convenient than formal degrees. Therefore, you have more time to work and grow your career as you study.
2. Use Web Design Video Tutorials and Classes
Videos are essential for online classes. On top of daily lessons and chats, engaging videos are more informative and engaging. When you enroll in a certified web design school such as Perpetual Education, they provide engaging study videos, slack video chats, and screen shares with other team members. Instruction videos are also usually broken down into smaller segments. Therefore, you don't need to spend a lot of hours absorbing the educational material.
3. Join Interactive Classes
An interactive learning style is better than sitting through computer-guided learning. As you sign up for an online web design class, go for the ones that allow you to interact with the teacher and other students in the class. These types of sessions make it easier to discuss the concepts you've learned in class.
4. Enroll in Flexible Classes
Some web design schools have a full schedule where they expect students to be available for almost 12 hours each day. This can be inconvenient, especially if you have a job that requires a lot of your time. To avoid this situation, it's better to enroll in a web design school with flexible hours. This way, you can go to work and catch up with all the classes on your own time.
5. Use Real-Time Applications
As you learn web design, you can apply the skills in a real-world situation to test your learning. If you are already in the industry, you can use your web design skills to build a website for a client. This way, you can learn and build your skills much faster. In addition, this is also good for your resume as it builds your experience. A reputable web design school will provide real-time applications for the students to use while studying to prepare them for the professional world.
Conclusion
A web design career has become very lucrative in today's digital world. Every company requires an aesthetically pleasing and well-functioning website. Therefore, there are several benefits if you want to start a career in this industry. To boost your chances, you should enroll in a web design school, today. A good online class offers convenient classes, video content, interactive classes with the instructors, and real-world applications. Therefore, before selecting one, it's best to research whether it meets your needs and allows you to study without limits.
If you are looking to start your web design journey, Perpetual Education offers online programs that will teach you the entire web design and development process from idea to completion. Proper background training will lay a good foundation for your career. If you enjoyed this Mod, you might like to read more about How to Launch your own E-Commerce Business! Please share this Mod on social media via the links below.